Pink Floyd – Monográfico
Fusionistas – Programa num. 20
Ayer Jueves en Fusionistas, "Pink Floyd"- Monográfico.
Fue emitido por radio Contrabanda 91.4 FM en Barcelona o por internet en www.contrabanda.org Contrabanda es una radio libre, o sea sin anuncios ni patrocinadores.
En esta edición de Fusionistas, he seleccionado tres temas, de cada una de las tres obras maestras como son «Wish You Were Here», «The Dark Side Of The Moon» y «The Wall», del grandísimo grupo Pink Floyd, un grupo sin duda imprescindible en la historia e influencia en la música occidental moderna. Fusión de estilos como el Rock y el Jazz, Pink Floyd va inmensamente más allá, sinfonías Rock de un nivel músical impecable y tremendamente sobrecogedoras.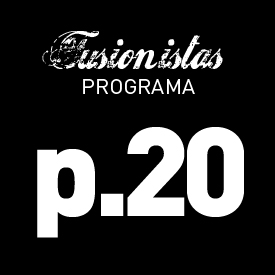 Podcast: Reproducir en una nueva ventana | Descargar